A large-scale immersive video projection that explores the illogical, the paradoxical and the emotional qualities of a dream. 
The video is projected on to three large walls, creating an immersive experience. 
The site for projection is UCLA Broad Art Center's EDA room. 
This project is done in Motion Fall 2015, DMA UCLA, instructor Refik Anadol.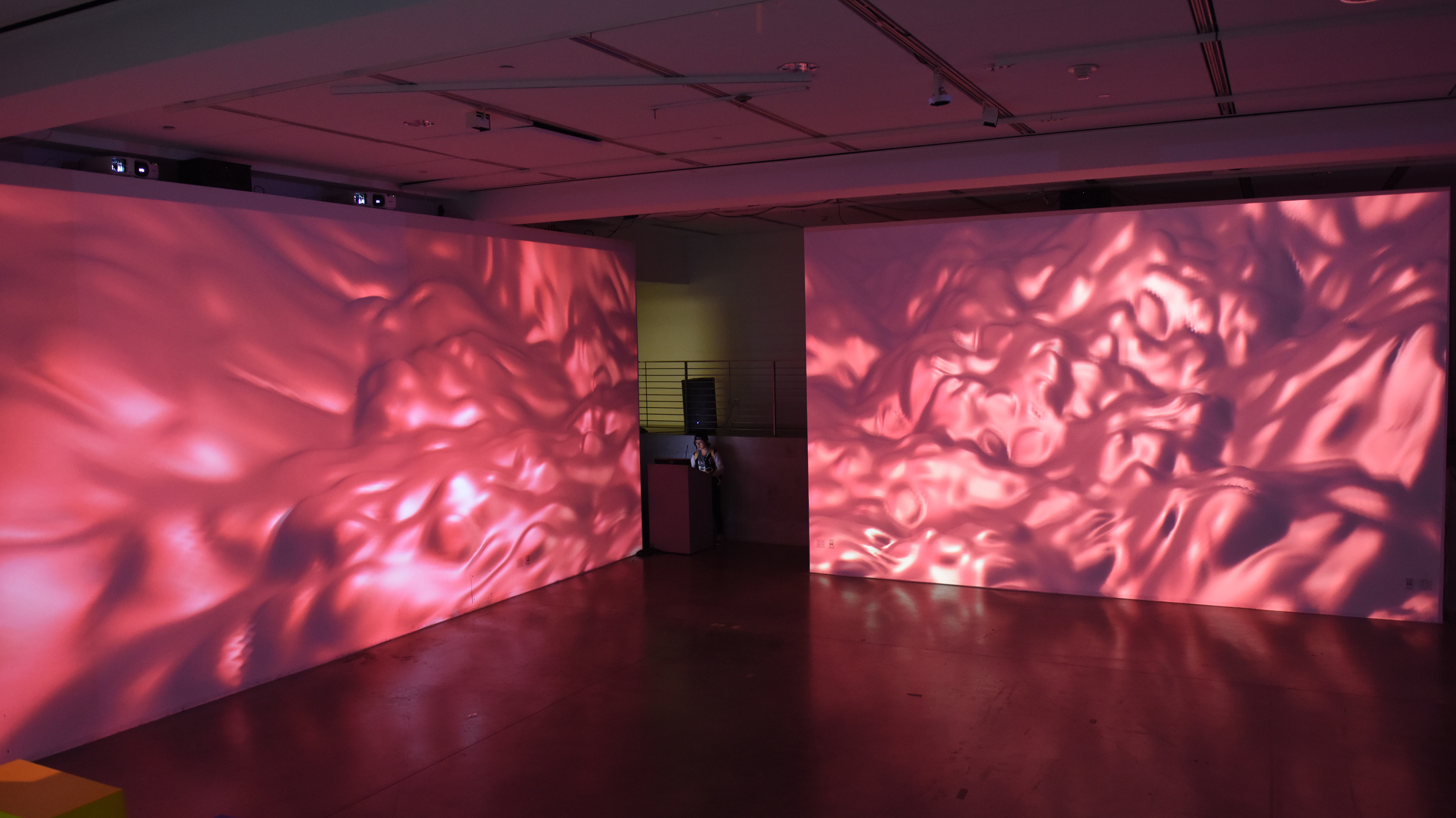 Mock-up ducmentation of the actual projection.